In a lifetime too short, Naya Rivera went from daughter, child actress to model, singer, songwriter, wife and mother. She was an incredible woman who left a mark on thousands of lives around the world. As a result of this, she left much devastated and heartbroken when news broke that she had drowned. When considering her life, influence, heart and soul it is only fitting to pay tribute to a life well spent. Naya Rivera: A Lifetime Of Moments Captured
Small & Spirited:
On 12 January 1987 among the city lights of Santa Clarita, Naya Rivera was born. She stayed in and around LA for most of her life and loved the area dearly. In addition to her location, the spotlight would also follow her as a result of her mother, Yolanda Rivera being a former model. No surprise that Naya would be signed at the same modelling agency as her mother at only 8 months old.
It is clear that Naya jumped right into her career with both feet, even before she could properly stand. By the age of 4, she had already appeared in national television commercials and landed a role in tv series, The Royal Family. Rivera went on to appear in several tv series between 1991 and 2002.
Growing up & Growing towards success:
Even though Naya grew up with the idea of a career in the entertainment industry, success did not fall in her lap. Above all the hopes and dreams she carried in her heart, she kept fighting – no matter how small or insignificant the role seemed at the time. Naya even auditioned for American idol in the hopes of a singing career. But all her hard work would pay off in 2009 when she landed the role of Santana Lopez in Glee. The critically acclaimed tv series was an international hit and shot Rivera right to the top. Glee aired between 2009 and 2011. This show was more than just a breakthrough role for Rivera, it was a safe space where artists could learn, stumble, dream and love as a cast.
A Mother's force:
Motherhood was her biggest succes and  her greatest joy, in an interview Naya exclaimed that waking up with her son felt like Christmas every morning. Above all she would do anything and everything to protect him and she did. Even when she was at her very lowest at Lake Piru, she gave her very last strength to save her son's life. A few days after her death her family went to the lake to say goodbye to Naya.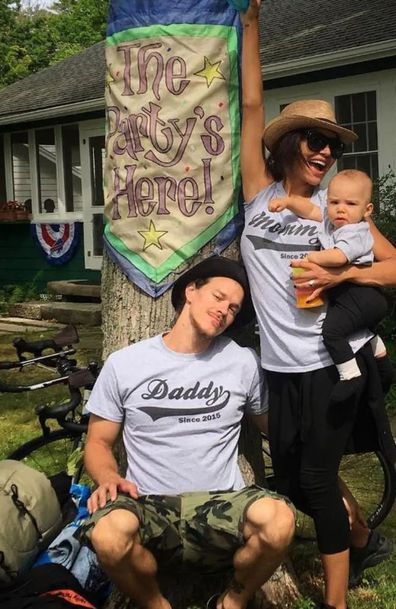 GLEE CAST EGNTES NAYA'S LEGACY:
Read more from our BLOSS Social Editor
1. A Night With The Stars
2. Natasha Joubert our Miss SA 2020 Finalist