Jada Pinkett Smith is a Trailblazer and space maker. She exudes confidence and has always had an extraordinary vision for her future. Because she grew up in an environment that exposed her to many adversities, she quickly learned who she was. Jada grew up between her mother and grandmother who moulded her mindset. As a result of their beliefs as a young single mom and a middle-class activist.
"I don't think I can be who I am today without them!"
Vision & Outcome: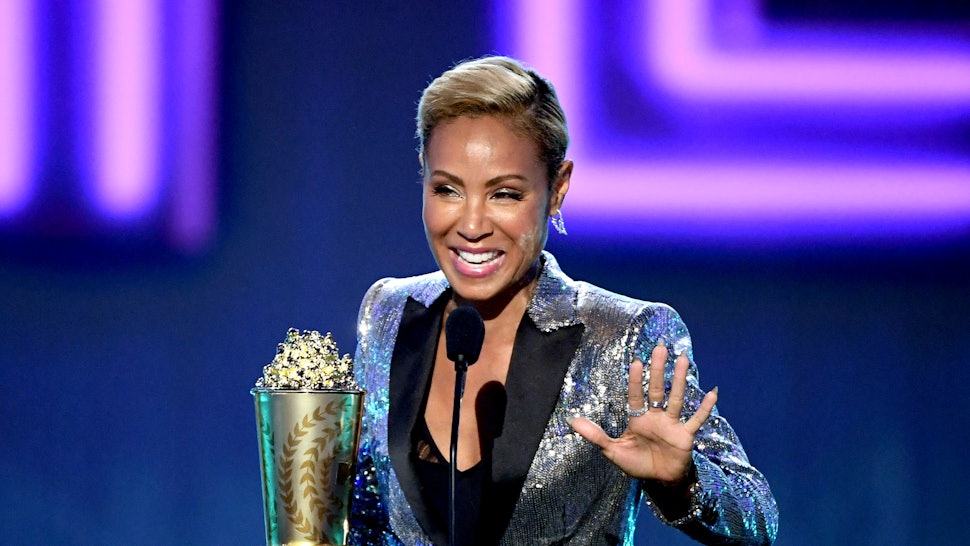 When entering the entertainment industry there wasn't much space for African American actors, but luckily that never stopped Jada from achieving her goals. she kept reassuring herself that if she could survive her childhood, she surely can survive whatever obstacle is in front of her. Jada Pinkett Smith: TrailBlazer and Space Maker
"I grew up in a neighbourhood in Baltimore that was like a war zone, so I  never learned to trust that there were people who could help me."
In 2019 Jada received the Trailblazer award at the MTV Awards, it was such an honour for her. Because MTV helped shape her ideas and gave her a voice. This being long before she entered the industry. As she reflected on the fact that she won, Jada felt undeserving of this award because she was comparing herself to all the Trailblazers before her. Above all, she realised that we often applaud others for the trails they blaze in the external world. But she sees everyone as a trailblazer, especially the progress made in our minds. There where it is full of uncertainty, false beliefs and pain.
Red Table Talk:
Ultimately all of the above has led to the online show, Red Table Talk, that she started with her mother and her daughter. Discussing real topics that are usually forbidden with raw and honest experiences. Therefore she is sometimes shocked by what her mother or daughter thinks and shares. Most importantly it's about learning from other generations and diverse mindsets.
"That's what life's about. Learning from each other's experience."
Jada's kids keep her up to speed with a modern understanding of social issues and how to reach people in a more modern way. More than anything she lives by learning and knowing that she found an inner ground that is still regardless of others opinions.
Click the link to go to Red Table Talk's page for official episodes:
https://www.facebook.com/redtabletalk
Read more from our social editor
1. Social News
2. Wegkruipertjie