One thing we all do is clean. Whether it be daily, weekly or monthly. What we clean is endless. Obviously, we clean ourselves, but we can also clean our kitchens, car, CD's and even our makeup brushes, etc. A question I often get from my clients is, "How can I clean my makeup brushes?"
First off, if you're not already cleaning your brushes, head my advice and start TODAY! Makeup brushes that are not regularly cleaned (even if they are your own) or looked after become a hot spot for bacteria and may become harmful to your health.
The good news is that there are cleansers specially developed to cleanse your makeup brushes. These products are must-haves, whether you're a pro or just someone who loves to apply her own makeup.
Brush cleansers remove makeup, bacteria, and other residues safely and without damaging the bristles of your brushes. They simultaneously condition and thereby soften your makeup brushes so that the brush is smooth and gentle on the skin when you next apply makeup. Another added benefit is that they can actually extend the life of your brushes and given the price of makeup brushes today, who would not want their brushes to last long.
There are two types of brush cleansers. A brush cleanser and a brush cleaning spray. A brush cleanser is deeply cleansing and is not to be done or used every day. A cleansing spray is a quick-drying formula that thoroughly cleanses, disinfects and conditions your makeup brushes between each and every application you do. In other words, the spray can be used daily.
Two of my favorite cleansers are the MAC Brush Cleanser and the Bobbi Brown Cleansing spray. I use it on all my brushes after each application, whether I am working on a film set, television show or on a bride this is a non-negotiable step in my services.
HOW TO USE A BRUSH CLEANSER:
Gently work a small amount of Conditioning Brush Cleanser onto a damp brush head.
Lightly massage and rinse thoroughly with lukewarm water.
Pat with a towel to absorb water and shape as needed.
To dry, lay the brush flat with the brush head hanging over the edge of a table or counter.
HOW TO USE A BRUSH CLEANSING SPRAY:
Spray the cleanser directly onto the brush.
Sweep the brush head over a tissue until bristles are clean.
Let the brush to dry for 1-2 minutes before using.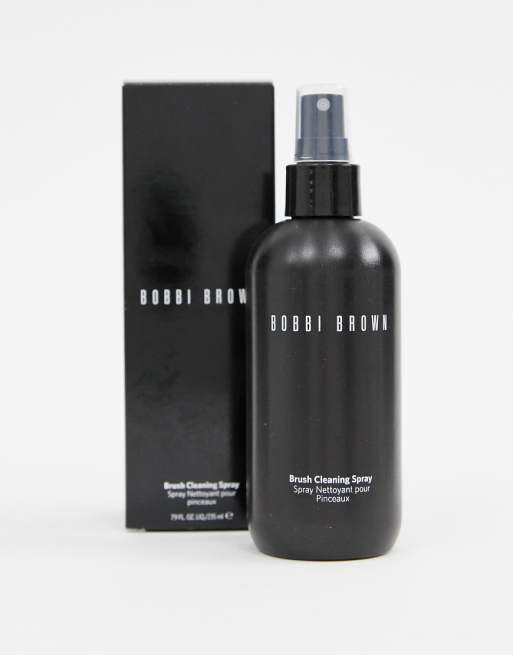 If you're using makeup brushes solely on yourself and not for professional purposes, I recommend washing your brushes with the cleanser once a week or at the least twice a month. Use the cleaning spray every day after you have put on your makeup for the day.
Read more Beauty
Read more Fashion